Product Description
Warrior Isolate 375g
Warrior Isolate was designed to offer a fruity and new twist for when you want a rapid digesting protein hit without the bloat and in a nice, easy to drink refreshing fruit taste. Warrior Isolate is made from the Purest Isolate Whey source available with incredible macro's to boot, so it makes the perfect addition to your diet, when you NEED more protein, choose Warrior ISOLATE. Now available in NEW tub format for easy serving.
Directions:
Mix 25g (1 Scoop) with 150-250ml of water or preferred beverage, amount of water can be increased for a thinner shake, shake and consume immediately. We recommend taking 1 serving within 30 minutes of your workout on training days, and 1 serving between breakfast and lunch, on non-workout days.
Almost Zero Carbs
Zero Sugar
Almost Zero Fat
Genetically Modified Free
Gluten Free
Vegetarian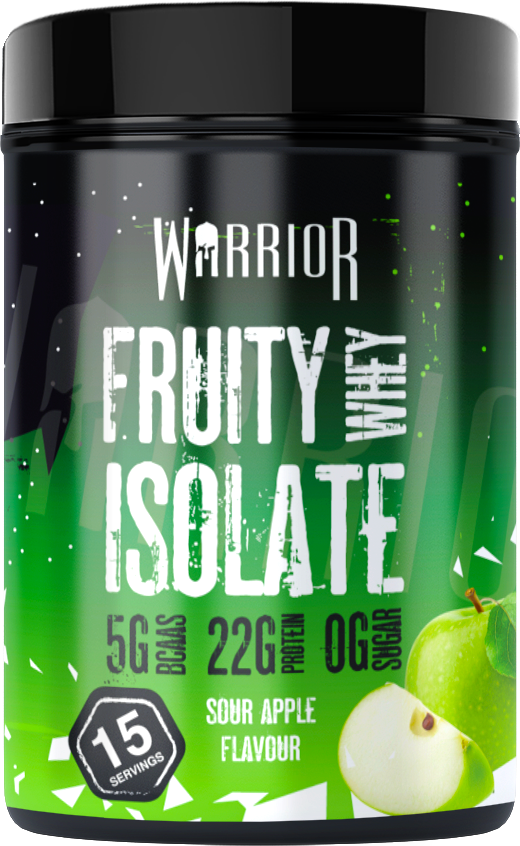 Ingredients
Facts
15 Servings
(Serving Size: 1 Scoop)
Ingredients per Serving
25g
Serving Information
Serving Size: 1 Scoop, Servings Per Container: 15
Nutritional Information per 25g Serving Kcal 94, KJ 397, Protein 22.56g, Carbohydrates 0.25g, Sugars 0.10g, Fibre 0.00g, Fats 0.25g, of which Saturates 0.04g, Salt 0.00g
Ingredients per Serving Ultra-Pure Whey Protein Isolate
Other Ingredients Flavours, Colourings, Sweeteners (Sucralose, Ace-K).
Contains Milk. Produced in an environment that processes Milk, Egg, Soy, Wheat, Peanuts and Nuts.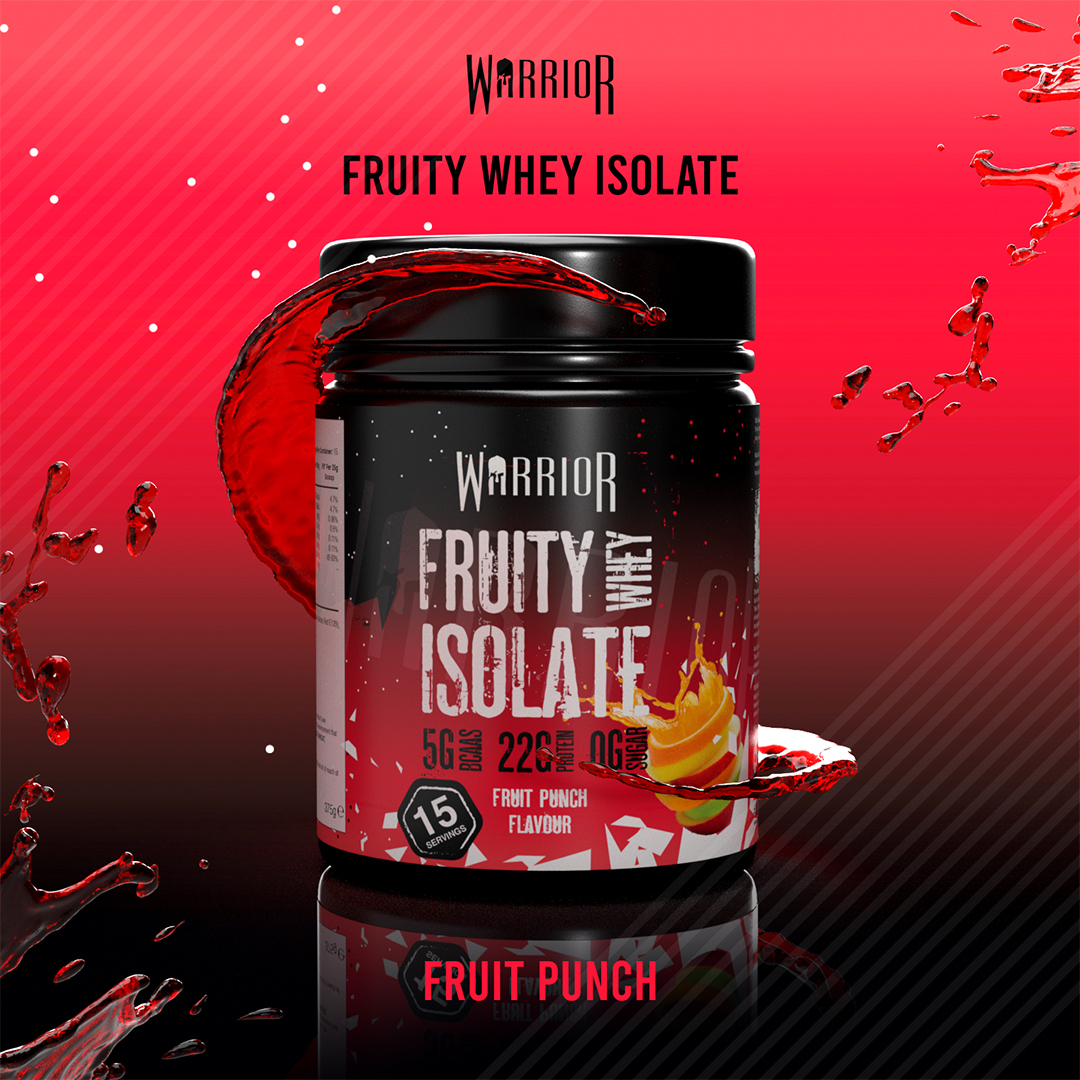 THE WARRIOR® ETHOS
Warrior® was created with a single purpose in mind – a single, solitary goal. To bring to market the best sports supplements in the world, and improve the athletic performance of those who consume them. We want to help those dedicated athletes who leave everything on the battlefield and strive with each training session….to become the best that they can be.