Skip to product information
Vegetarian

No Added Gluten

Genetically Modified Free

Dairy Free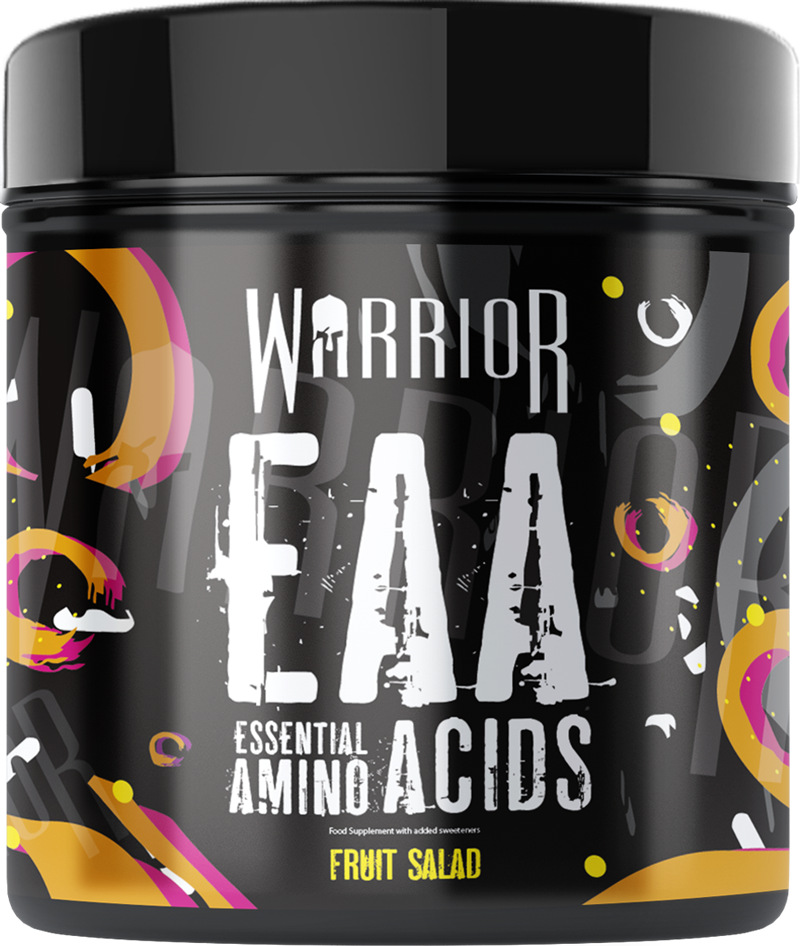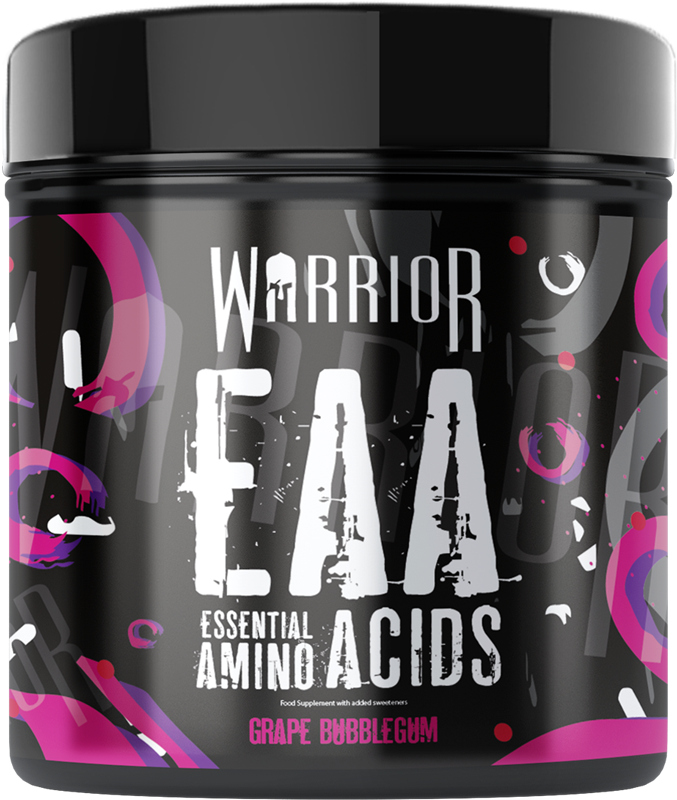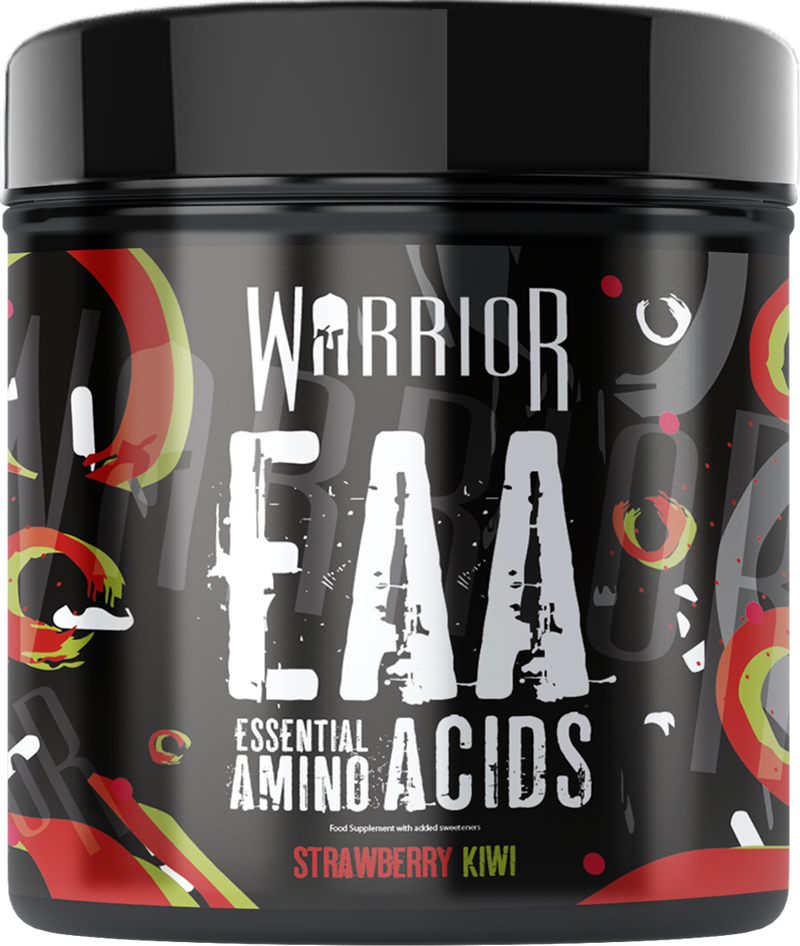 Warrior EAA
Warrior EAA is a delicious way to get all 9 Essential Amino Acids. These comprised together contain the usual BCAA (Leucine, Isoleucine and Valine plus 6 other essential aminos.
Warrior EAA is packed with Essential Amino Acids - each tub contains 360g of Vegan Sourced Essential Amino Acids, and provides exceptional support for recovery from muscle soreness and promotes an anti-catabolic effect in the days following exercise.
Vegan Sourced EAA's
30 Servings Per Tub
Amazing Flavours & Taste!
What Makes Warrior EAA Special?
Contains All 9 Essential AminoAcids
Unbeatable Taste with Candy Flavours
Patented Bioperine included
How Should I Take Warrior EAA?
Take 1-2 Sevings Before, During or After your workout.
Warrior EAA is designed for elite level athletes who want a complete EAA formula, that doesn't compromise on taste and quality.
Nutritional Facts

Supplements Facts:
Serving Size - 12g (2 Rounded Scoops)
Servings Per Container - 30

Ingredients Per Serving


EAA (L-Leucine, L-Valine, L-Lysine, L-Phenylalanine, 5,152g
L-Threonine, L-Isoleucine, L-Histidine, L-Methionine,
L-Tryptophan)
Cluster Dextrin (Highly Branched Cyclic Dextrin) 2250mg
Taurine 1200mg
Citrulline Malate 1200mg
Bioperine™ 5mg

Other Ingredients

Silicon Dioxide (Anti-caking Agent), Sweetener (Sucralose, Acesulfame-K), Citric Acid, Flavourings, Beet Red (Grape Bubblebum Flavour Only) Beta Carotene (Fruit Salad, Sour Apple Flavours Only) Brilliant Blue (Sour Apple Flavour Only).


Form
Powder