Product Description
Warrior CRUNCH - Sample Bar
Why don't you try our richly delicious, multi-layered, crunchy low-carb, high protein CRUNCH bar that's perfect for wherever you are, any time of the day!
Ingredients
Ingredient
Single Bar
(1 Bar)
Ingredients Per Serving
64g
Serving Information
1 Bar (64g), Servings Per Box - Single Bar
Nutritional Values Per 64g Bar: Energy (kj) - 1001, Energy (kcal) - 239, , Fat - 11g, Of which saturates - 6.1g, Carbohydrates - 24g, Of which sugars - 2.3g, Of which polyols - 20g, Protein - 20g, Salt - 0.36g
Ingredients: Malitol Milk Chocolate Coating (31%) (Sweetener Malitol, Cocoa Butter, Whole Milk Powder, Cocoa Mass, Emulsifier Soya Lecithin, Natural Vanilla Flavour), Sweetener Malitol, Milk Protein, Collagen Hydrolysate, Soya Crispies (Soya Protein Isolate, Rice Flour, Malted Barley Extract (Gluten), Salt), Humectants (Glycerol, Sorbitol), Soya Protein Isolate, Water, Palm Fat, Condensed Milk, Flavouring, Emulsifier Mono and Diglycerides of Fatty Acids, Bulking Agent Microcrystalline Cellulose, Salt, Colouring Agents (Caramel, Beta-carotene).
Contains Milk, Soya, Barley and Gluten. May contain Nuts, Eggs and Peanuts.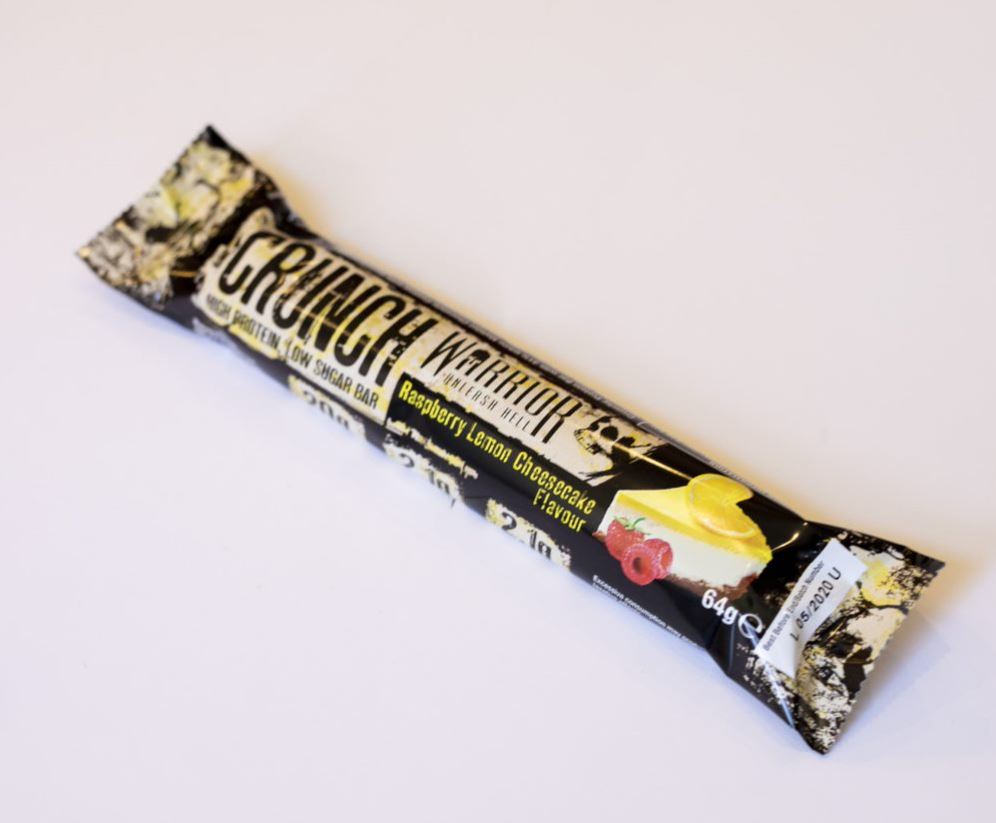 THE WARRIOR® ETHOS
Warrior® was created with a single purpose in mind – a single, solitary goal. To bring to market the best sports supplements in the world, and improve the athletic performance of those who consume them. We want to help those dedicated athletes who leave everything on the battlefield and strive with each training session….to become the best that they can be.