Product Description
BRAIN GAME
Warrior BRAIN GAME has been developed as a powerhouse nootropic to deliver unrivalled mental focus, reducing cortisol and keeping your head in the game. Brain Game also contains solid doses of key vitamins and minerals to give your body the support it needs to start your day right, power through those working afternoons or crush the competition on your favourite game.
30 Super-Charged Servings!
Incredible Flavours!
Amazingly Delicious!
Dairy Free
Genetically Modified Free
Gluten Free
Vegan
Vegetarian
Ingredients
Facts
30 Servings
(Serving Size - 1 Scoop - 12g)
Ingredients Per Serving
12g
Serving Information
Serving Size: 1 Scoop (12g), Servings Per Container: 30
Ingredients per serving L-DMAE (Dimethylaminoethanol) 1,000mg, Choline Bitartrate 1,000mg, Taurine 1,000mg, L-Tyrosine 750mg, L-Carnitine 500mg, Hericium Erinaceus (Lion's Mane) 500mg, KSM66® Ashwagandha Root Extract 450mg, Huperzine A (Huperzia Serrata 99%) 200mcg, Bioperine 5mg,Magnesium 315mg, Vitamin C 1,000mg, Iron 22.3mg, Vitamin E 12mg, Vitamin B3 8mg, Vitamin A 4mg, Zinc 6.3mg, Vitamin B6 0.85mg, Vitamin D3 100iu, Vitamin B1 0.71mg, Vitamin B2 0.7mg, Vitamin B12 250mcg, Folic Acid 0.1mg, Potassium 0.1mg
Other Ingredients: Silicon Dioxide (Anti-caking Agent), Sweeteners (Sucralose, Acesulfame-K), Citric Acid, Malic Acid, Flavourings, Maltodextrin, Colourings (Allura Red, Brilliant Blue, Tartrazine).
KSM66® is a registered trademark of Ixoreal Biomed Inc.
Produced in an environment that also processes Milk, Egg, Soy, Wheat, Peanuts and Nuts.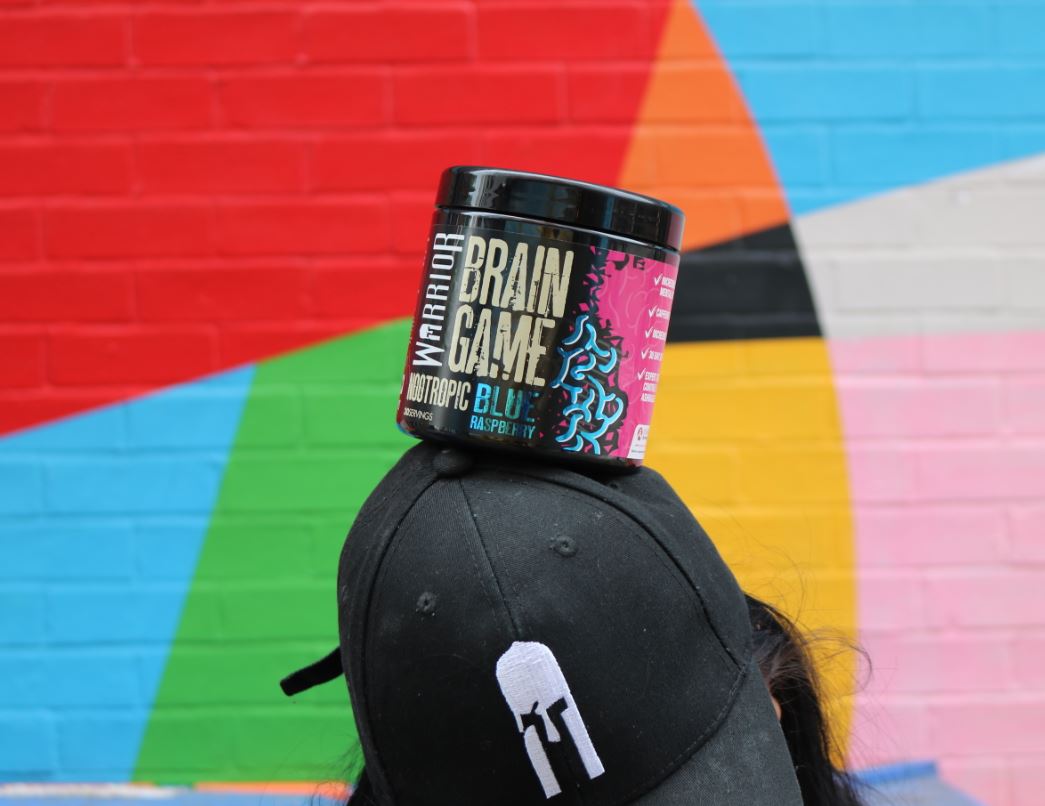 THE WARRIOR® ETHOS
Warrior® was created with a single purpose in mind – a single, solitary goal. To bring to market the best sports supplements in the world, and improve the athletic performance of those who consume them. We want to help those dedicated athletes who leave everything on the battlefield and strive with each training session….to become the best that they can be.