Product Description
EAA
Warrior EAA is a delicious, and complete essential amino acid formula, which can help spike MPS (Muscle Protein Synthesis) at a much better rate than BCAA alone. It also provides exceptional support for recovery from muscle soreness, and promotes an anti-catabolic effect in days following exercise.
30 Super-Charged Servings!
Incredible Flavours!
Amazingly Delicious!
Dairy Free
Genetically Modified Free
Gluten Free
Vegetarian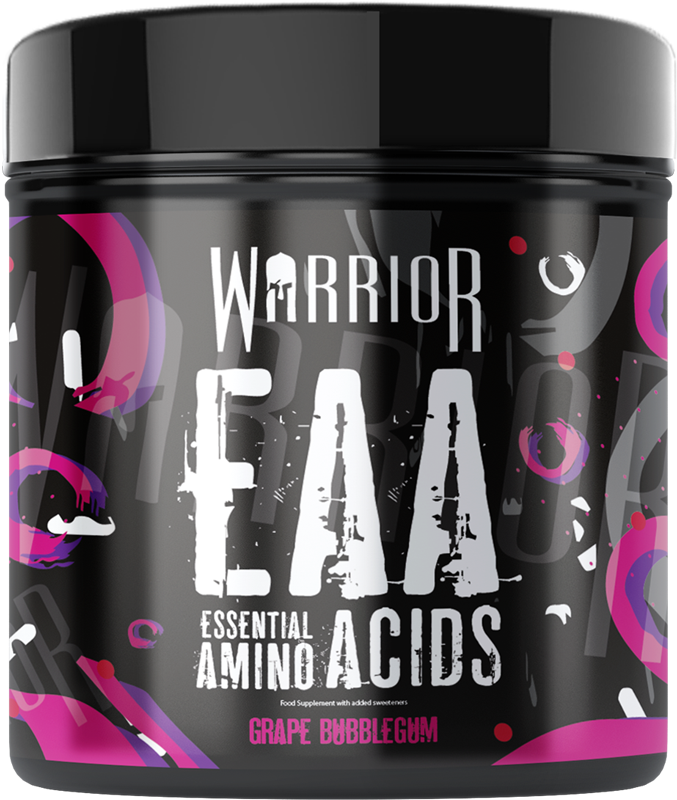 Ingredients
Facts
30 Servings
(Serving Size - 12g (2 Rounded Scoops))
Ingredients Per Serving
12g
Serving Information
Serving Size - 12g (2 Rounded Scoops), Servings Per Container - 30
Ingredients per serving EAA (L-Leucine, L-Valine, L-Lysine, L-Phenylalanine, 5,152gL-Threonine, L-Isoleucine, L-Histidine, L-Methionine,L-Tryptophan), Cluster Dextrin (Highly Branched Cyclic Dextrin) 2250mg, Taurine 1200mg, Citrulline Malate 1200mg, Bioperine™ 5mg
Other ingredients: Silicon Dioxide (Anti-caking Agent), Sweetener (Sucralose, Acesulfame-K), Citric Acid, Flavourings, Beet Red (Grape Bubblebum Flavour Only) Beta Carotene (Fruit Salad, Sour Apple Flavours Only) Brilliant Blue (Sour Apple Flavour Only)
Produced in an environment that also processes Milk, Egg, Soy, Wheat, Peanuts and Nuts.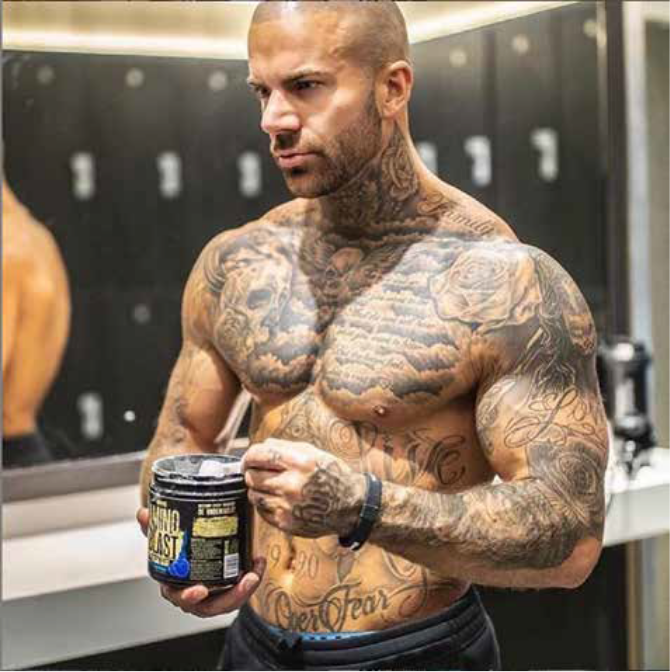 THE WARRIOR® ETHOS
Warrior® was created with a single purpose in mind – a single, solitary goal. To bring to market the best sports supplements in the world, and improve the athletic performance of those who consume them. We want to help those dedicated athletes who leave everything on the battlefield and strive with each training session….to become the best that they can be.